How to Create User Role in Magento 2
How to create a separate custom roles for a particular user in magento 2?Can anyone help me?
Junior Developer
Asked on July 5, 2018 in
MAGENTO.
To define a role in Magento 2
On the Admin panel, click System.Please Select "User Roles" under "Permissions" section
In the top upper-right corner, click "Add New Role" button.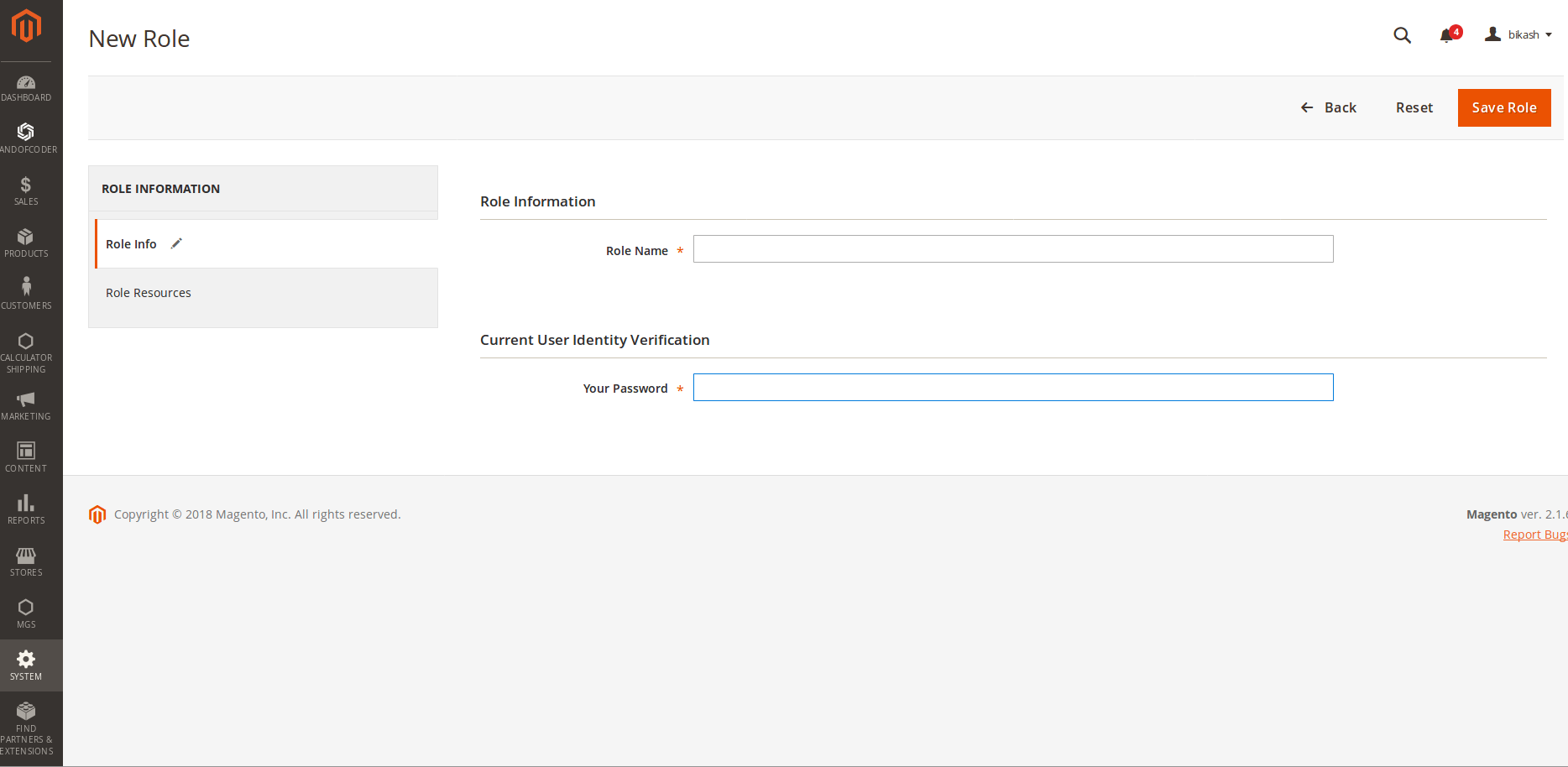 In the Resource Access field, do the following
Set to Custom, then mark the checkbox of each website and view to which the role is to have permission to access.
Set to All if you want to mark all the checkbox
Finally click Save Role.