Today Facebook is one of the most powerful marketing platforms. And in this article, we're going to teach you how to set up Facebook Ads Manager.
Want to create a free Facebook business Page for your business?
You've come to the right place.
Before you can get started in Facebook Ads Manager, you'll need a Facebook Business Page. There's no need to create an Ads Manager account because it's created automatically when you set up your Facebook Page.
If you don't already have a business Page, you can create from the below link.

Creating A Facebook Account For Business
1. Business Name and Description
Name your Page after your business, or another name that people search for to find your business. Enter your business description in the About section to tell people what your business does.
2. Profile Photo and Cover Photo
Select photos that represent your business goal. You can use a business logo as a profile photo. For the cover photo, choose an image of your shop, products, or from a current marketing campaign.
3. Add Call To Action Button
At the top of your Page, you can add a call to action that directs your Page visitors to do something. You can add your website URL or phone your shop. It just takes a few clicks.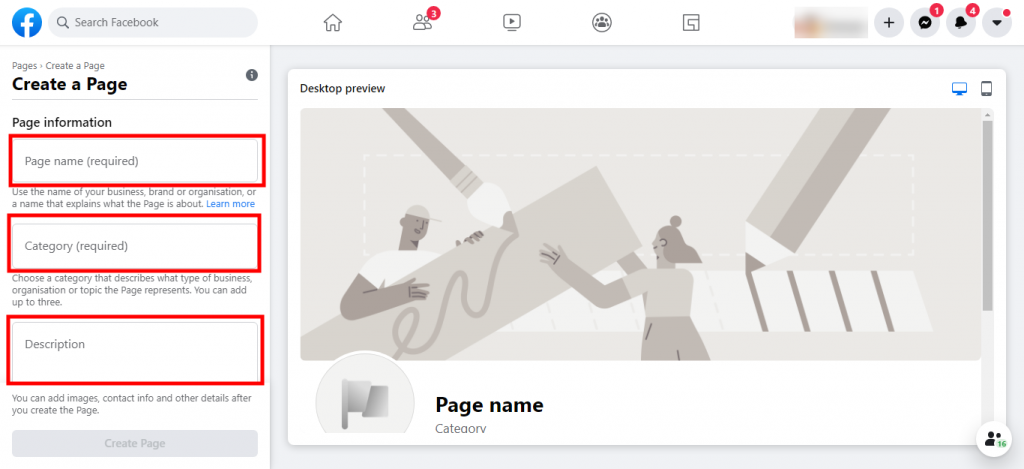 Once your Facebook Page has been set up you can invite your customers and contacts to connect with you there to get in touch and keep up to date with what's going on. You can also run ads to find brand-new followers in a specifically targeted zone. Publish new content help to keep your Page fresh for visitors.
To make your Page more useful for visitors, you can also add special content to your Facebook Page, such as managing the page menu, listing services, or showcasing your products with a shop section.
Set Up Facebook Ad Account
Follow the steps to add an ad account in Business Manager:
Go to Business settings.
Click Accounts and click Ad accounts.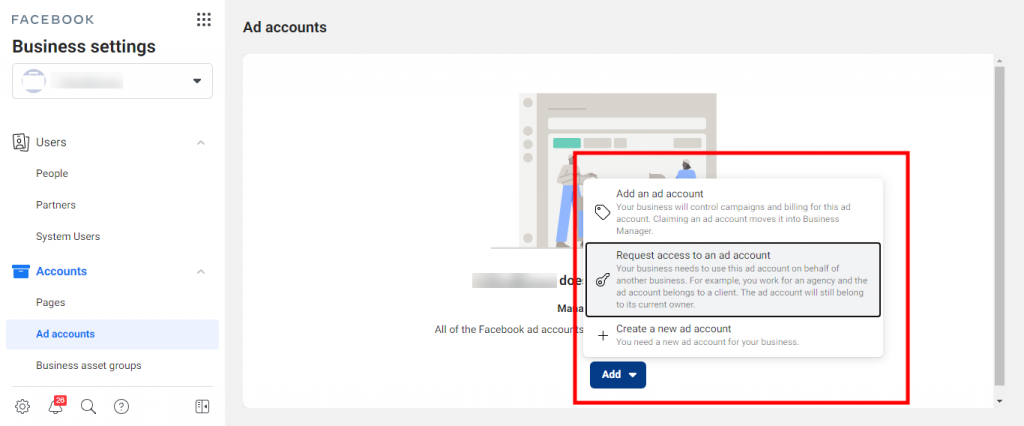 Click + Add.
Choose one of the three options: Add ad account, Request access to an ad account or Create a new ad account.
If you choose to request access or add an ad account, enter the ad account ID. Learn where to find the account ID.
Follow the prompts to select people and access levels.